millions of people, myself included, celebrated easter yesterday. pastel colored dresses, fresh suits, and shined shoes all came out of the closet for the resurrection sunday, and in addition to resurrection, people also celebrated "420".  although the orgins of 420 are considered folklore, people happily and highly celebrated 420 yesterday also. because people wanted to look their best as well as feel connected with the earth, i decided to highlight the cousin of mary jane, hemp. 
hempseed oil contains omegas 3, 6 and 9 and also 9 fatty acids. they nourish hair and skin from the inside out, providing nourishment.   so here are my favorite 3 goodies that contain hemp! 
oyin handmade honey hemp conditioner
penetrates, detangles, detangles and softens hair
dr. bronner's hemp peppermint soap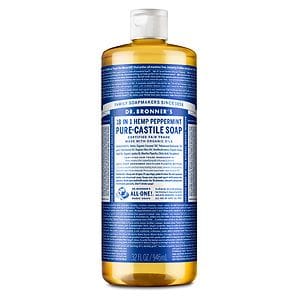 shampoo, body wash, detergent… you can use this for everything! 
occ lip tar
pigment on pigment on pigment, but with a little added hemp oil for smooth application. 
i hope you guys enjoy my suggestions! and i apologize in advance if you are looking for the "other" effects. the thc content in hempseed oil is too small to count folks!
stay beat boots beautes!
IV: michelle german
health + beauty director
pic credit: 7hemp oyin dr. bronner occ